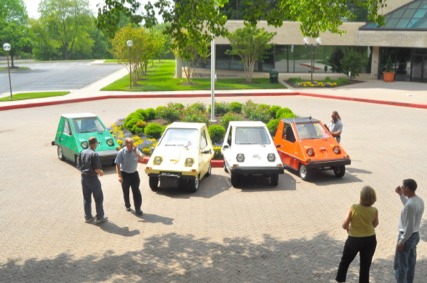 This past weekend was the first (and only) Citicar World Gathering in Columbia, Maryland. If you don't know, the Citicar was a small electric vehicle built in the U.S. between 1974 and 1983 before it was sold off and turned into Commutacar.
In attendance were three EcoModders, two of whom brought their own Citicars down to the event from Wisconsin.
As of this writing the event is still going on, so we can be sure we'll hear even more once the EcoModders in attendance head home, probably even including some good videos from our HD video wizard, Ben Nelson.
Congrats to all the Citicar aficionados for a successful event!
Popularity: 3% [?]