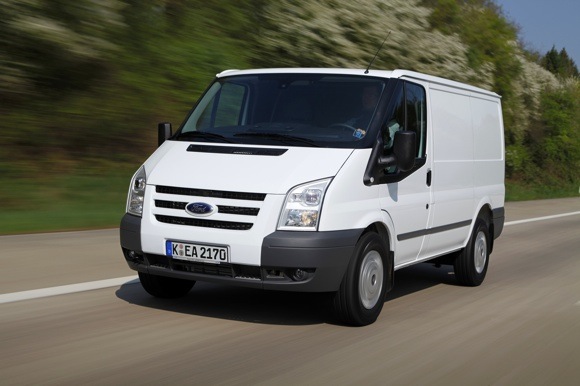 When was the last time you heard of a full-size work van getting better fuel economy than your average sedan? If you don't remember, that's okay, neither do I. Like their other ecoNetic cars, Ford has ecomodded their standard Transit work van with a high-efficiency diesel engine, aerodynamic wheels, and low-rolling resistance tires.
However, because the 32.6 MPG rating is adjusted from the EU test cycle, you should take it with a grain of salt. This is because the EU cycle tends to give better ratings than EPA testing, so 32.6 MPG in Europe might actually be a bit less on this side of the pond. But again, as ABG notes, the EPA cycle has notoriously underwhelming diesel ratings, and it might be that the European ratings are a bit closer to reality.
Perhaps this is a prelude to a Ford Transit Connect ecoNetic model, which would combine the same ecomods with the smaller model of the van. This opens up the possibility of getting such a vehicle in the United States, where the Transit Connect will soon be on sale.
Popularity: 3% [?]