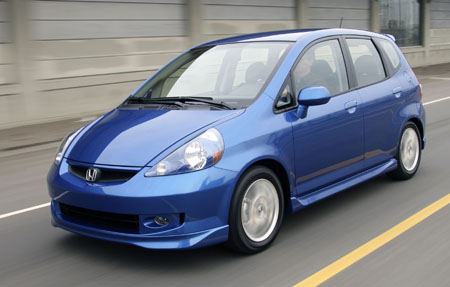 Sad, but true. After the buzz surrounding the announcement of a Honda Fit hybrid trim, there were rumors that it might make it to the United States along with the $18,500 base-price hybrid and the CR-Z hybrid coupe, but according to ABG, it's not to be.
The good news, however, is that this decision isn't due to some corporate silliness that advises us that "there is no demand." In fact, it's quite the opposite: too many people want the Fit, and Honda just can't keep up the demand for a worldwide offering. Perhaps in the future, though.
If you liked this post, sign up for out RSS Feed for automatic updates.
Popularity: 10% [?]