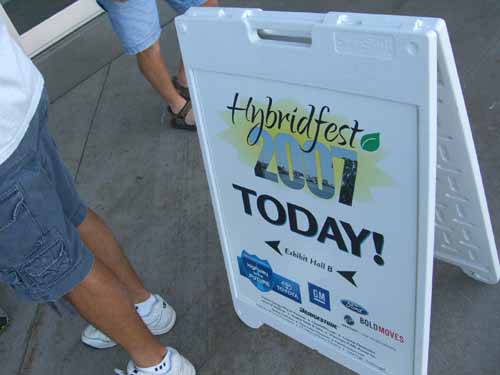 That's right, EcoModder is going to be at this year's Hybrid Fest!  On July 19th& 20th I will be holding down the fort in Madison, Wisconsin. That's quite a drive for me (925 miles from my home in NJ), but I think it will be worth it in order to hang out with some more people interested in green cars and new technology.
EcoModder will have its own booth, where we will show my CRX and Ben Nelson's electric motorcycle. At the booth you'll also be able to find information on ecomodding, ecodriving, and other highly modified cars. If you're at all interested in something a little different, you should definitely come check us out.
You can find the schedule of activities here, but I think the most promising one will be the MPG competition the day before the official start. I don't know if I'll be able to participate because of my drive across country to get there, but look forward to reporters from co-founder Darin Cosgrove and my own fuel economy reports from the trip there.
If you liked this post, sign up for out RSS Feed for automatic updates.
Popularity: 4% [?]