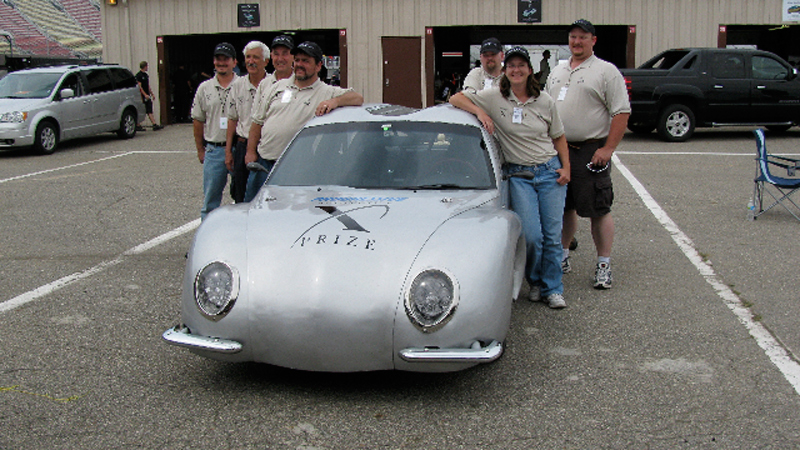 EcoModding is all about DIY. While it's nice to see the automakers doing their bit every so often, the things people dream up in the own garages are always infinitely more cool. The Illuminati Motor Works Seven is no different.
Runner up at the Progressive Automotive X-Prize, the Seven has recently posted impressive numbers at Chrysler's proving grounds in Michigan. To be exact, they managed a cool 207.5 MPGe over the same course where the obviously impressive Nissan Leaf only managed to 99 MPGe.
This is an impressive feat considering that this number was posted using the official EPA test cycle for electric vehicles. Many people could squeak out that kind of number scooting around in a circle at 10 mph, but that's not the case here.
Here are the final stats from the team's run through the EPA test cycle:
207.5 MPGe
160.42 Wh/mile
Vehicle Weight = 2900 lbs.
Here's some other stats for you to feast your eyes on:
Top Speed: 130 mph
0-60 Time: 8 secs
Range: 200 miles
Source: Illuminati Motor Works
Popularity: 7% [?]