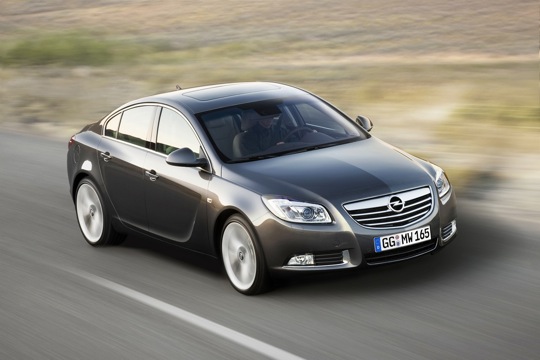 Seems like the European automakers are going all out on fuel economy these days. Opel has created an ecoFLEX version of their popular Insignia sedan, which due to some clever ecomodding has a low drag coefficient of 0.26 and scores a solid 45.2 MPG (US) in the European driving cycle.
ecoFLEX modifications include:
additional panelling under the fuel tank;
lowering the body 10 mm;
adding a flexible front spoiler lip;
reducing upper cooling openings;
optimized gearing and final drive ratio on this six-gear manual transmission;
specially-designed Michelin Primacy HP tires;
shift recommendation dashboard display.
Definitely a solid sedan, but when will we see it on this side of the pond?
Source: TheAutoChannel from our forums
Popularity: 2% [?]