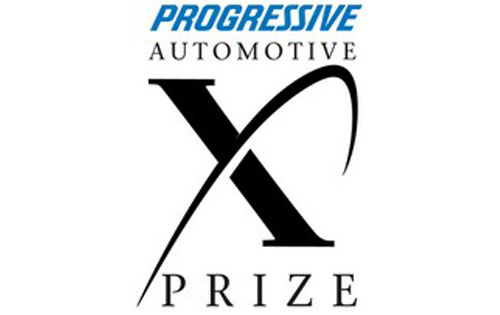 For those of us eagerly waiting for the official start of the Progressive Insurance Automotive X-Prize competition, this is definitely a step in the right direction. The contestants are assembled, the rules are laid out, and finally, the judges have been assembled.
The judging will be done by six automotive experts, assembled from such disparate backgrounds as racing to renewable and battery technology, which should leave the X-Prize Foundation well equipped to deal with the wide range of vehicles and contestants competing for the big, $10 million prize.
Read the full press release after the jump.
Progressive Insurance Automotive X PRIZE Announces Team of Automotive Experts to Lead Technical Operations for Competition
Automotive Experts Will Lead Judging Process in Multimillion Dollar Competition for Super Fuel Efficient Vehicles
PLAYA VISTA, Calif., Aug. 6 /PRNewswire-USNewswire/ — The Progressive Insurance Automotive X PRIZE, a multimillion dollar competition to inspire a new generation of viable, super fuel-efficient vehicles, today announced the hire of six new team members who will lead technical operations for the competition. All six new hires will serve on the technical inspection and design judging team and will report to Bob Larsen, Senior Advisor, Technical Operations for the Prize.
Under the direction of Larsen, who has spent his career in advanced propulsion systems, fuels, and vehicle competition operations and currently serves as Argonne National Laboratory's Director Emeritus of the Center for Transportation Research, the group of new hires includes a mix of well respected and established names from the automotive and engineering industries. They include:
Steve Wesoloski – Senior Advisor, Deputy Technical Operations (Expertise in engineering and motorsports; most recently with GM Racing)
Don Taylor – Senior Advisor, Competition Rules (Expertise in 'Green Racing'; formerly of the National Hot Rod Association)
P.T. Jones – Senior Advisor, Competition Operations (Senior Vehicle Systems Engineer, currently with Sentech, Inc.)
Jody Nelson – Senior Advisor, Energy Storage Technologies (Expertise in alternative and renewable energy technologies; formerly with Daimler AG and currently with BluEngineering)
Spencer Quong – Senior Advisor, Fueling & Advanced Vehicle Technologies (currently Chief Technology Officer with Quong & Associates, Inc.)
Dr. Jim Winkelman – Senior Advisor, Electronics & Advanced Propulsion Technologies (Electrical Engineer with 30+ years in developing advanced products at General Electric, Ford, Visteon and Plug Power)
Automotive expert Aaron Fyke, who currently serves as Director of Energy Prize Development for the X PRIZE Foundation, will also be contributing to the design judging effort. His extensive experience in automotive, alternative energy and manufacturing will be essential to evaluating the technical and business merit and commercial viability of Progressive Insurance Automotive X PRIZE entrants.
"Adding this terrific pool of talent to the competition creates a robust and highly qualified judging panel for the Progressive Insurance Automotive X PRIZE," said Eric Cahill, Senior Director of the Progressive Automotive X PRIZE.
The technical team is currently hard at work reviewing the 90+ Registered Teams' business plans and vehicle data submissions. The Design Judging phase, as it is formally called, is the first competitive event in the competition. Teams must pass this critical phase in order to continue on as Qualified Teams that will compete in a rigorous and demanding series of vehicle challenges that begin with formal opening ceremonies next spring.
"The priority during this phase is to ensure that all teams understand the criteria, that entered vehicles meet or exceed the criteria, and that teams appear capable of building a production intent vehicle to these standards in time for formal vehicle challenges next spring," noted Steve Wesoloski, newly appointed Senior Advisor, Deputy Technical Operations for the Progressive Insurance Automotive X PRIZE.
The newly assembled team of automotive experts will work closely with each competing team to review their vehicle for safety and ensure its readiness for on-road competition events in the coming months. For complete bios on each of the technical team members, please visit www.progressiveautoxprize.org/files/downloads/auto/PIAXP_Technical_Team.pdf.
Popularity: 30% [?]