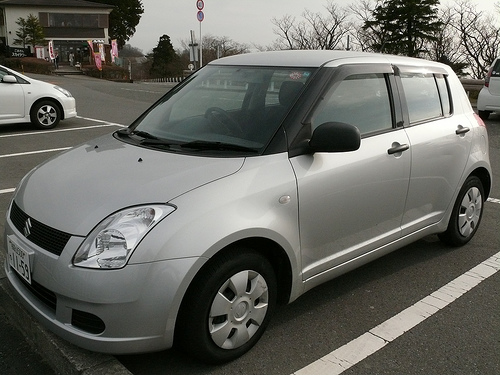 Image: 顔なし
Even though you may remember the US version of the Suzuki Swift as the nerd-chic Geo Metro or Pontiac Firefly, the rest of the world currently thinks about the car as that sweet looking subcompact owned by the family down the street. This current incarnation was released in Japan and Europe in 2004, and as reported by ABG, recently passed the 1 million sale mark.
The car started out in Japan, but quickly moved to Europe, where it is built in Hungary, and recently to the UK, where sales are strong. Judging by Suzuki's advertising push in the US recently, combined with the high price of gas and the resurgence of compact cars, I really wonder if we'll see this car on our side of the pond any time soon.
If you liked this post, sign up for out RSS Feed for automatic updates.
Popularity: 2% [?]