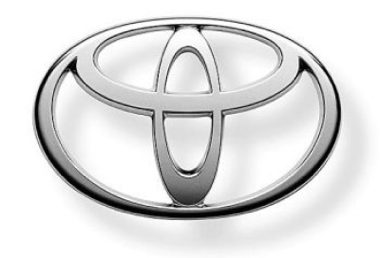 For the last couple of years, hydrogen cars have been the talk of the town. Unlike electrics, they're so far in the future and so new that all the news about them revolves around giant advances in technology and the simple mystifying fact that someone was able to drive one around the block withot a. blowing up or b. running out of gas.
A few years ago, Honda came out with the first EPA-certified hydrogen vehicle, the FCX Clarity, and promised that hydrogen vehicles would be on sale to the public in limited quantities by 2018 (for an unannounced but likely extraordinary price). Since then Honda has begun leasing the vehicles to consumers for testing and GM has rolled out 100 test leases of their own hydrogen SUV.
However, it seems like Toyota is going to try to beat everyone to the punch by being the first to the market with their hydrogen cars. So far, Toyota only has a hydrogen version of their Highlander SUV, a relic of the SUV age to be sure, but hopefully they will be able to put their hydrogen system in a more manageable and less socially stigmatized vehicle before sale in 2015.
Is this a good step for Toyota? Being on the frontlines offering new technology to consumers is definitely something most major car manufacturers want to do, but will Toyota be wrapping up too much of its name in the success of hydrogen by investing so heavily in them? They already have plans for a purely electric vehicle based on the iQ and I can just imagine the efficiency comparisons that will abound between Toyota's electric and hydrogen options. Now that electric is more viable in consumer opinion, shouldn't we cut out the middle man (hydrogen)? Your thoughts are welcome in the comments
Popularity: 18% [?]