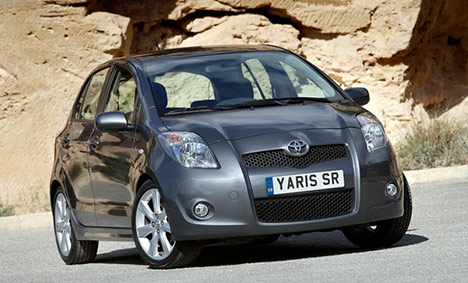 The UK recently hosted 39 cars in the 2008 fleet World MPG Marathon. The challenge took them over many different types of roads over the course of its 400 miles in order to see which cars got the best fuel economy. All of these cars were fleet vehicles, so even though some modifications could increase their fuel economy, you can still get an idea what ecodriving can do for improving fuel economy.
The winning car officially turned in 84.66 MPG, but those are Imperial gallons and since most of our readers are in the US, 70.49 MPG is the better number for most EcoModder readers to compare. Sadly, however, there is really no comparison for us since the Toyota Yaris Diesel isn't even available in the United States.
Another Toyota, the 1.0L Aygo rounded up the leaderboard as far as gasoline vehicles were concerned, pulling in a respectable 68.6 MPG (82.39 MPG Imperial).
Of course, we at EcoModder would like to see some of these cars modified, even if only in the most basic of senses, but I guess it's up to us to host our own fuel economy where we can set our own rules.
Source: Treehugger
If you liked this post, sign up for out RSS Feed for automatic updates.
Popularity: 4% [?]