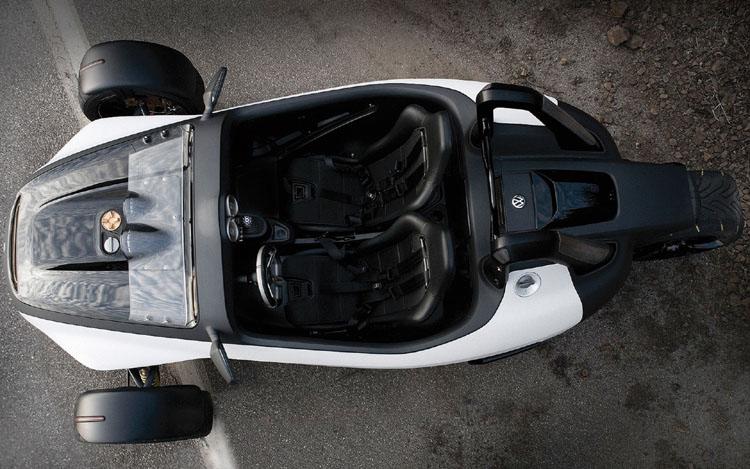 It's not all that often that you come across something truly new and cool, but for me, this is one of those times. There's not much information that I can find on this reverse trike concept, which was built at the Volkswagen Design Center in California, but from what I can see, it's definitely something I'd want to drive.
This trike acheives a fantastic 10hp/lb power-to-weight ratio by attaching a 125 hp, 113 ft-lbs 1.6 liter engine to an incredible like and nimble 1200 pound frame. The 6-speed can accelerate from 0-62 mph in 5.7 seconds and tops out at 125 mph (which could be better, but I imagine the aerodynamics on this thing aren't all that hot).
Perhaps the coolest things about this trike is that is also promises 47 mpg and VW offered to sell it for just $17,000. A little bit more than your average economy car, but for that mix of fuel efficiency, power, and handling I would be very interested. When it was originally show at the LA Auto Show a few years back, VW said it might come out as soon as 2007, so obviously it's a little behind, but we might still see it yet.
More photos: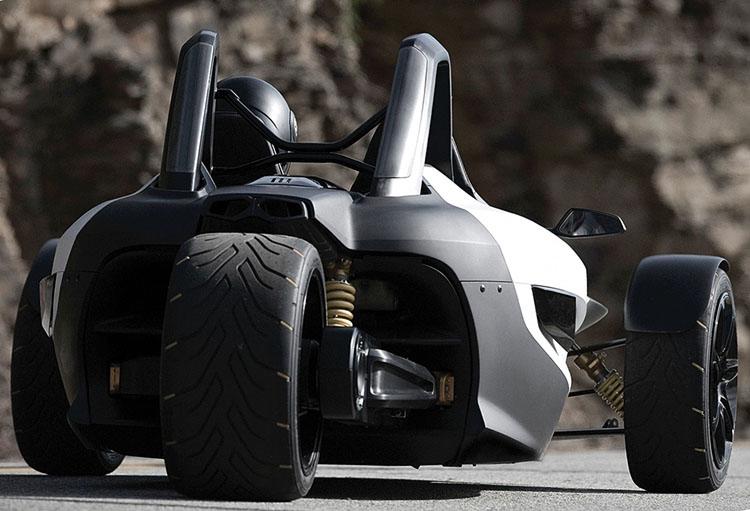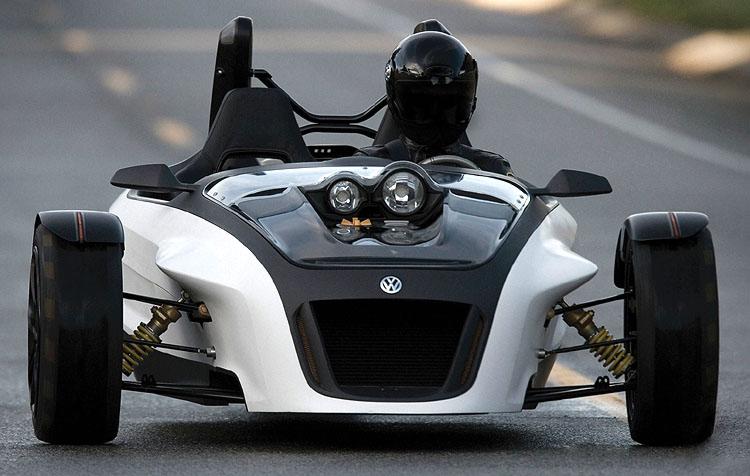 Source: Reverse Trike Club
If you liked this post, sign up for out RSS Feed for automatic updates.
Popularity: 15% [?]