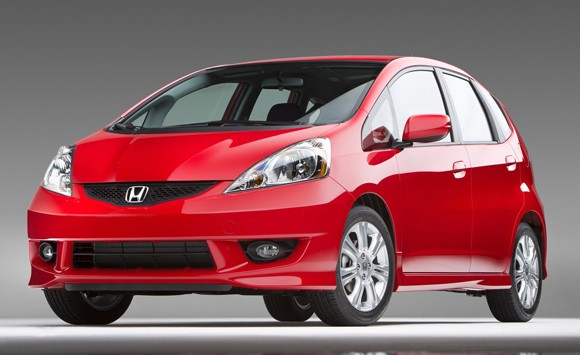 The Fit and Yaris have been dueling hatchbacks for years now, but it looks like they might soon become dueling hybrids. Rumors of both popular cars becoming hybrids have come and gone over the last few years, but it looks like it will stick this time for both of them. Especially now that sedans like the Civic and Corolla are much less popular at home in Japan than their hatchback counterparts.
Yaris rumors report that the vehicle could cost less than $16,000 in hybrid form and get up to 94 mpg in Japan's urban driving cycle. As impressive as that sounds, it would probably only mean ~50mpg in the EPA test cycle. Nevertheless, you can anticipate the sales of vehicle carrying the Prius's epic clout and a low price tag.
The Fit hybrid has been talked about for a lot longer, but it looks like that vehicle might come true as early as 2010. Less is known about the theoretical fuel economy of a Fit hybrid, but one would expect similar numbers to a Yaris hybrid unless Honda continues with it's mild-hybrid IMA system into a new generation of hybrid vehicles.
Here's hoping the rumor mill is more productive this time around!
Popularity: 47% [?]