No disrespect intended. I know there are products out there that are heavy and don't give more than 10% improvement. Those of us who have designed fairings for non UCF events have found shapes that reduce drag on a TT bike by 40%. My coroplast front winter fairing is 2 lbs and it covers from my shoulders to my knees. My coast down tests are done at 16 mph and I cruise at 10 - 15 mph. I expect to design some products that pass the front 8x10x10 dimensions for USA triathlon rules. There is no current spec. for rear water bottle carriers yet.
This is an area of development that has not yet seen much academic or industrial interest since the ban by cycle racing bodies. The data from zzipper.com Scientific American article of the 1980's is still commonly cited. There are some excellent studies on wheels, frame tubing, and body position.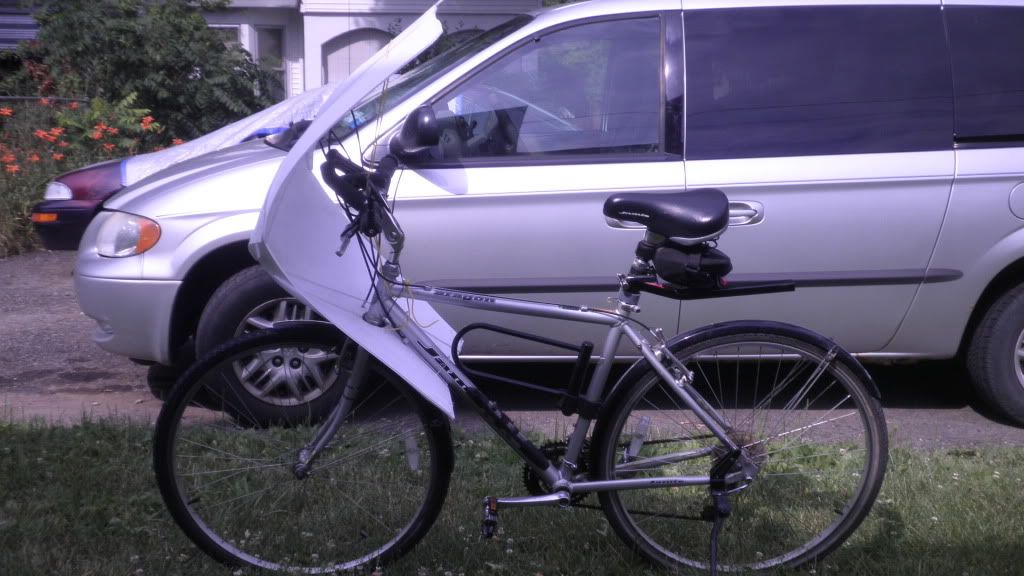 This is my commuter winter fairing front piece. Side panels and a tail box cargo carrier is under construction. Note the fairing is attached to the front frame rather than the handlebar. This greatly reduces input from crosswinds.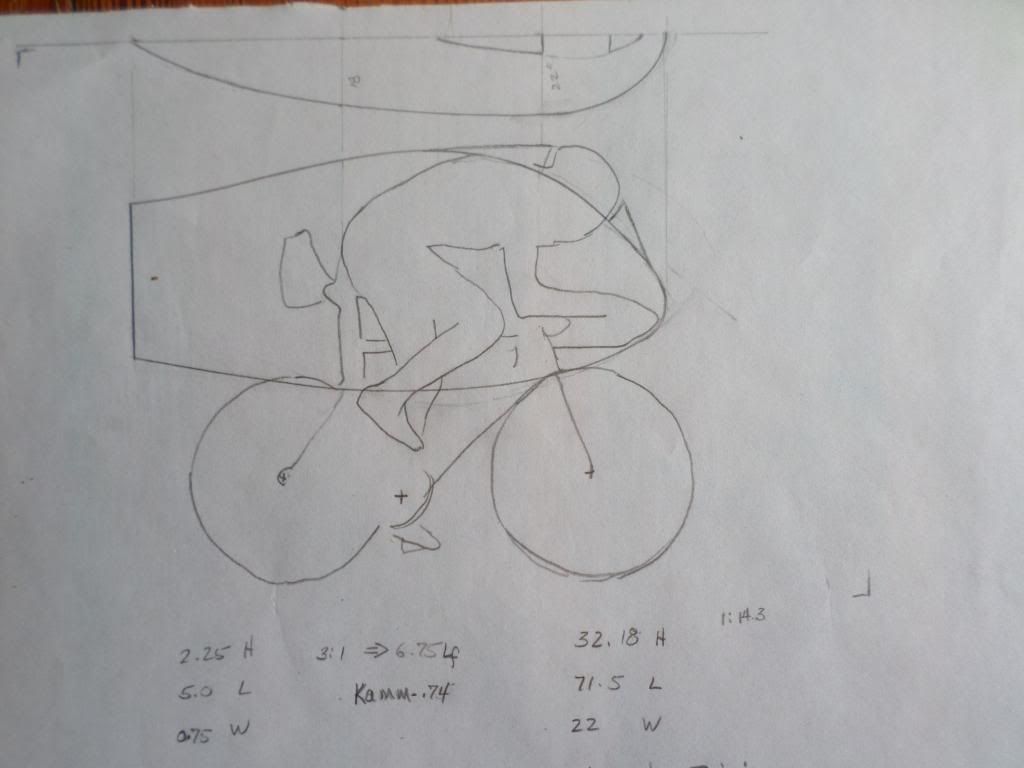 This is an early concept drawing.