Difference between revisions of "EcoModding projects"
From EcoModder Forum Wiki
---
Revision as of 08:42, 9 July 2018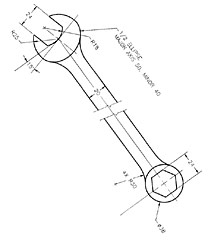 /!\ This Page is under construction - Please help it grow /!\
This is the category where you can link or create a page for your cars modifications

Visitors to this site that want to get better fuel efficiency should find many ways to decrease their fuel usage with independantly tested improvement results, tested by ecomodder users. Visitors that are interested in these modifications or have other ideas may find the ecomodder forums worthwhile as most of the data in this wiki has been generated by the forum users.


All ecomodder users are encouraged to modify the pages contained in these links with their own experiences, users must sign in to modify pages. For all mods please only list scientifically backed information and please provide supporting references with links. Efficiency improvement results should only be based on back to back tests under the same conditions. If there is no proven tested efficiency improvement listed ecomodders are welcome to estimate an efficiency improvement however please state that it is an estimate.

For any significant changes or suggestions to this page, please discuss here: Main Mod Page Forum Discussion Link

Drivers can also perform efficient driving techniques for free efficiency gains. See the wiki for a comprehensive list : Efficient Driving Techniques Wiki

Drivers can also perform modifications to their cars for higher efficiency gains. See below for a wiki with a comprehensive list : Car Efficiency Modifications Wiki

EcoModding Projects
Here will be listed the project pages you can create for your ecomodded cars.
Please, this is only for ecomod projects, not for discussion.
Small Gasoline Cars
List of all the Small Gasoline Cars moddification pages :
| Car Model, year, transmission : | EPA City : | EPA Hwy : | EPA Combined : | Your Average MPG : |  % Above EPA : | Description : |
| --- | --- | --- | --- | --- | --- | --- |
| Toyota Echo Sedan, 2005, Manual | 30 MPG (US) | 38 MPG (US) | 33 MPG (US) | 63.5 MPG (US) | 91.5% Above EPA | Echo-Troll Ecomodding Project |
Small Diesel Cars
List of all the Small Diesel Cars moddification pages :
| Car Model, year, transmission : | EPA City : | EPA Hwy : | EPA Combined : | Your Average MPG : | Description : |
| --- | --- | --- | --- | --- | --- |
| (Ex. VolksWagon Jetta TDi, 2004, Manual) | (Ex, 25 MPG (US)) | (Ex, 35 MPG (US)) | (Ex, 30 MPG (US)) | (Ex, 45 MPG (US)) | (Description and link to your ecomodding projects or thread.) |
Gasoline Trucks/Pickups
List of all the Gasoline Trucks/Pickups moddification pages :
| Car Model, year, transmission : | EPA City : | EPA Hwy : | EPA Combined : | Your Average MPG : | Description : |
| --- | --- | --- | --- | --- | --- |
| (Ex. Honda CR-V, 2004, Automatic) | (Ex, 25 MPG (US)) | (Ex, 35 MPG (US)) | (Ex, 30 MPG (US)) | (Ex, 45 MPG (US)) | (Description and link to your ecomodding projects or thread.) |
Diesel Trucks/Pickups
List of all the Diesel Trucks/Pickups moddification pages :
| Car Model, year, transmission : | EPA City : | EPA Hwy : | EPA Combined : | Your Average MPG : | Description : |
| --- | --- | --- | --- | --- | --- |
| (Ex. Dodge Ram, 2004, Manual) | (Ex, 25 MPG (US)) | (Ex, 35 MPG (US)) | (Ex, 30 MPG (US)) | (Ex, 45 MPG (US)) | (Description and link to your ecomodding projects or thread.) |
Small Hybrid Cars
List of all the Small Hybrid Cars moddification pages :
| Car Model, year, transmission : | EPA City : | EPA Hwy : | EPA Combined : | Your Average MPG : | Description : |
| --- | --- | --- | --- | --- | --- |
| (Ex. Honda Insight, 2006, Manual) | (Ex, 65 MPG (US)) | (Ex, 55 MPG (US)) | (Ex, 60 MPG (US)) | (Ex, 80 MPG (US)) | (Description and link to your ecomodding projects or thread.) |
Hybrid Trucks
List of all the Hybrid Trucks Cars moddification pages :
| Car Model, year, transmission : | EPA City : | EPA Hwy : | EPA Combined : | Your Average MPG : | Description : |
| --- | --- | --- | --- | --- | --- |
| (Ex. Ford Escape Hybrid, 2010, CVT) | (Ex, 45 MPG (US)) | (Ex, 55 MPG (US)) | (Ex, 50 MPG (US)) | (Ex, 65 MPG (US)) | (Description and link to your ecomodding projects or thread.) |
All EV Cars
List of all the EV Cars moddification pages :
| Car Model, year, transmission : | EPA City : | EPA Hwy : | EPA Combined : | Your Average MPG : | Description : |
| --- | --- | --- | --- | --- | --- |
| (Ex. Nissan Leaf, 2012, CVT) | (Ex, 100 MPGe (US)) | (Ex, 80 MPGe (US)) | (Ex, 90 MPGe (US)) | (Ex, 145 MPGe (US)) | (Description and link to your ecomodding projects or thread.) |
Motorcycle
List of all the Motorcycle moddification pages :
| Car Model, year, transmission : | EPA City : | EPA Hwy : | EPA Combined : | Your Average MPG : | Description : |
| --- | --- | --- | --- | --- | --- |
| (Ex. Kawasaki ZX6, 2010, Manual) | (Ex, 85 MPG (US)) | (Ex, 75 MPG (US)) | (Ex, 80 MPG (US)) | (Ex, 100 MPG (US)) | (Description and link to your ecomodding projects or thread.) |
Template
Here is a template if you want to create a page for your ecomodded car :
Template to create your project page