Cold Air and Ram Air
From EcoModder Forum Wiki
This page is for diesel mods.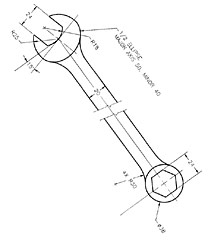 Introduction
This is your guide to using cold air or rammed air to better the fuel economy on N/A diesels and turbodiesels.
This does not apply to gassers.
Instructions for mod
You have 3 choices to do this mod.
1 Make every thing your self using PVC, rubber sewer line couplers, HVAC ducting or anything you find.
2 Buy a bolt on ram air or cold air intake, this will reduce cutting holes in your vehicle and fabricating to the bare minimum.
3 Or use some mix of those 2, find parts that almost fit and use a little fabrication to make them fit.
If you can swap in or fabricate a larger air cleaner that uses a larger filter element than what the vehicle originally had installed that almost always helps too.
User experiences
User data

| User Name | Car Make, Model, Year | Cost of Mod | Time to Perform Mod | MPG Before Mod | MPG After Mod | MPG improvement guess | Instruction Link |
| --- | --- | --- | --- | --- | --- | --- | --- |
| Diesel_Dave | Dodge Ram 2500 | $15 | 4 Hour | | | +1% to +2% | [[1]] |
| Oil Pan 4 | Chevy suburban C10 | $25 | 3 Hour | 21 | 23 | +9% | Non-turbo diesel RamAir |

- The suburban N/A air cleaner was fully redesigned, 50% larger air filter element used, opened up the narrowest part of the air intake system from a 2x4 inch opening to 4x4 inch opening and the engine went from breathing in hot under hood air to cold rammed air. This is a good example of what happens when you replace a very poor OEM design with a good hand fabricated one.
Problems / Consequences of mod
It may be possible to pick up more water and dirt with a ram air inlet that is close to the road surface. If the ram air inlet is near the head light it will tend to draw in more bugs.
References
Forum thread links
External links
Supporting papers
Intake restriction reduces a diesels power, fuel economy and increases emissions