HHO
From EcoModder Forum Wiki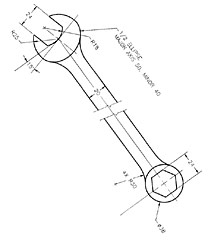 Introduction
This mod/scam is said to work by introducing highly explosive hydrogen gas into a vehicles intake air stream. The hydrogen is so magicly explosive that people caim it can greatly increase fuel mileage. Most HHO generator claims dwarf the tested mods here. Those who push these HHO generator take real science and warp it into something to take advantage of people.

Instructions for mod
You take a primitive electrolysis generator, fill it up with water and apply 12v power to it, create a tiny amout of hydrogen and oxygen that is roughted into your intake.

Also you can buy a non-primitive generator, Dry Cell, with PWM, and more things (efficient), and get better results and guarantee.
User experiences
User data

| User Name | Car Make, Model, Year | Cost of Mod | Time to Perform Mod | MPG Before Mod | MPG After Mod | MPG improvement guess | Instruction Link |
| --- | --- | --- | --- | --- | --- | --- | --- |
| Gatech | Fiat 125p 1976 Carburetted | 700USD | 2 days (bought) | 17.5 | 25 | HHO Rules! | EnglishSpanish |
Problems / Consequences of mod
Hydrogen oxygen mixtures are very explosive, users have had there plastic intakes blown apart. (You NEED a flash back arrestor, a bubbler!, and a Relay for powering on the system ONLY if engine is running!) Many people who have installed (wrong) these reported losing fuel milage.
References
Forum thread links
External links
HHO scam busted by dateline NBC
A serious probe showing how Hydrogen helps Hydrocarboon Combustion Performance and Emissions
Another big thread of testimonials
Open Community talking about Hydroxy Gas (HHO)