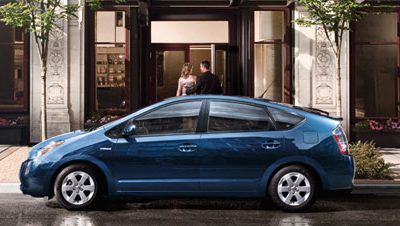 When someone on the EcoModder forums asks about buying a used hybrid, there is usually a flurry of excitement coupled with cautions about the age of the car and the price of a new battery pack. Ecomodders, usually being budget-minded folks, are very wary of the seemingly astronomical price of battery replacement.
In the early part of this decade, some of the biggest worries about hybrids were how could the batteries possibly last, when would they finally give out, and how much would it cost to have them replaced. These days, concerns about batteries have largely faded out of the minds of new car buyers. Honda and Toyota have both had hybrids on the market for about a decade now, and there are no ominous junkyards filled with dead hybrids.
To underline the reliability of modern battery-electric hybrids, Honda says that out of over 100,000 hybrids on the road currently, only 200 have needed out-of-warranty battery replacement. Toyota, on the other hand, has only needed to replace 0.003 percent of its hybrid batteries out of warranty on the second generation Prius. Granted, these cars still aren't all that old, and the batteries will likely fail eventually, but it seems that they are living up to manufacturers' promises that they will last the life of a car.
Necessity aside, Honda and Toyota have both announced drastic cuts to the cost of replacement batteries for their hybrids. It will now cost just under $2,000 to have new batteries installed in you Honda Insight, and just under $2,500 for your Accord hybrid. These are about $1,000 reductions in the cost. Toyota, on the other hand, has dropped prices from ~$5,500 to $3,000, but that doesn't include the installation, so the real cost is likely a bit more.
So, buyers of used hybrids, never fear! It's unlikely that your batteries will fail prematurely, and even if they do, replacements are getting cheaper.
Source: Newsweek
If you liked this post, sign up for out RSS Feed for automatic updates.
Popularity: 12% [?]