If you haven't heard by now, there's a guy named Mike Turner who's doing what most people would at first think impossible: getting 95 MPG in an old Civic. How did he achieve such an outstanding feat? Ecodriving and aeromodding.
An Ecomodder.com Forum member, Mike is well known for being one of the first to step out on a limb and make some radical modifications to his car. And better than just radical modifications, Mike's had radical results, "95 mpg is what I typically get while driving at a constant speed from 30 to 65 mph on a flat road in 80 degree F temperatures with well broken-in tires."
The most shocking thing, when hearing the 95 MPG figure, is perhaps that Mike is driving a 15 year old car, which was built long before hybrids even saw the market.
It would certainly be fair to say that Mike is now famous within the ecomodding community for his extensive modifications. Many of us (myself included), just don't have the guts to go the extra mile, and we applaud his efforts for showing us how worth it it can be.
Mike combined highly-honed ecodriving skills with innovative aeromods to get the full package. At first, he began with engine-off coasting, driving with load (setting a target fuel economy and attempting to reach it at all costs), feathered acceleration, and plain old slowing down.
On the aeromodding side of things, as you can see in the original thread, Mike has decked out his car from the nose cone to the side skirts to the full boattail. For more pictures, see the bottom of the post.
Related links:
From behind: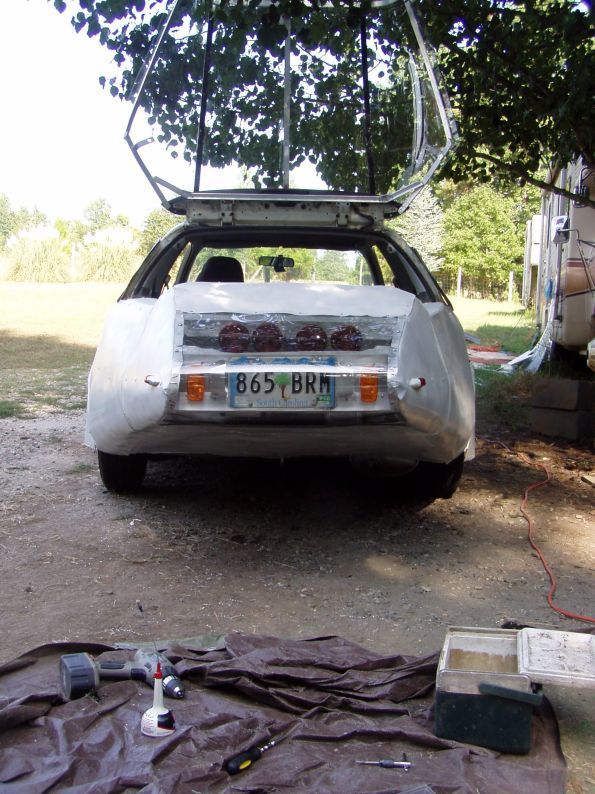 The nosecone: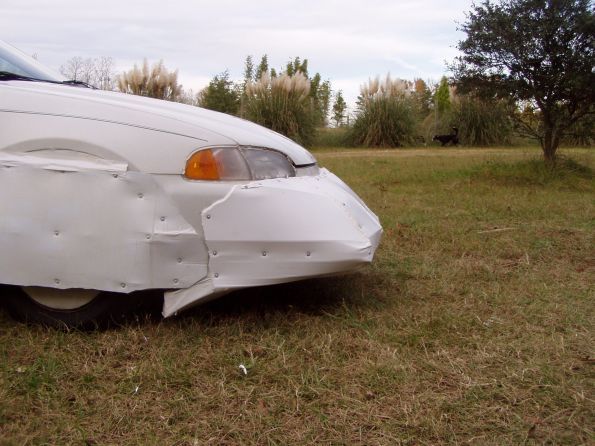 Popularity: 4% [?]