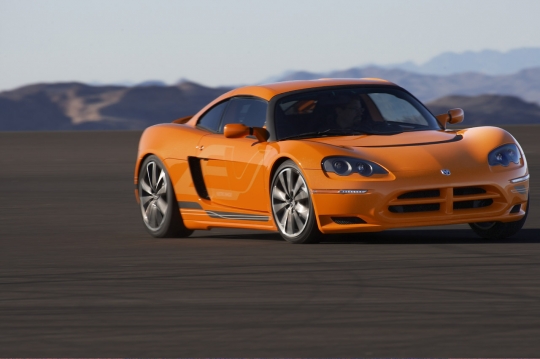 Check out the gallery at the bottom of this post for more pictures.
We recently saw some of Chrysler's full line of ENVI concept cars at the New York International Auto Show, so it's exciting to hear that one of those concepts is slated to go into production in 2010. With the Dodge Circuit, an electric car based on the Lotus Europa, Chrysler hopes to show that it's not just California start-ups that can convert European sports cars to battery power.
The car will sport sub-5 second 0-60 times and an electric range of 150-200 miles, putting it in direct competition with the Tesla Roadster. Just one vehicle from Chrysler's ENVI program, the company is hoping that the Dodge Circuit paves the way for them to perfect their battery technology and roll out some of the more practical electric vehicles they already have in the concept phase.
There's no doubt that this car will compete with the Tesla Roadster, but I think the deciding factor in that competition will be which automaker can produce the vehicles in higher quantity. The demand for the Tesla Roadster has shown that the limiting factor, to this point, is production capacity. As far as that is concerned, Chrysler is in a far better place than Tesla to churn out several thousand of these vehicles a year.
[imagebrowser=5]
Source: ABG
Popularity: 5% [?]