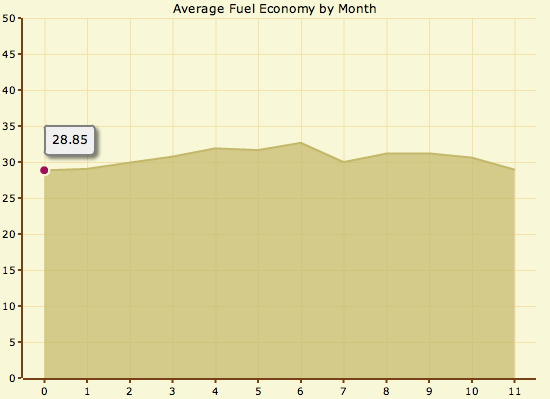 With nearly 3000 vehicles in the EcoModder garage, most of them logging data for over a year, we decided it was time to crunch some numbers to see how EcoModders stacked up in terms of real fuel savings.
Well, the numbers are in. The average EcoModder gets 33.12 MPG, which is just a hair over 25% above the vehicle EPA ratings (at time of writing). This means that since joining the site, our members have saved over 65,000 gallons of gasoline when compared to the EPA ratings.
It's not surprising that certain drivers can easily beat the EPA, but it is encouraging to know that thousands of drivers working together can consistently get fuel economy well above the EPA rating.
Popularity: 17% [?]