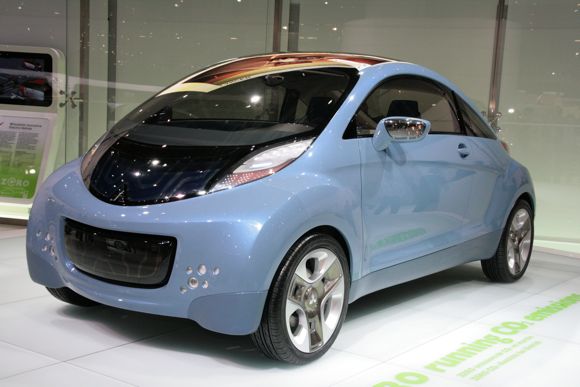 For a few months, the Mitsubishi i MiEV electric car has been one of the new vehicles about which I have been truly excited. The i MiEV itself is being rolled out by the company over several years around the world, including in the United States.
However, one of the biggest complaints about the i MiEV is the small space and lack of styling, which is where the i MiEV Sport Air comes in. Sure, it may not be much bigger, but one thing about car buyers is that if you wrap the vehicle in a sexy exterior things like interior size seem to matter much less.
The new i MiEV Sport Air concept is not only sexier, but has a bigger engine (up to 60 kW from 47) and a range of 120 miles. We don't yet know if the battery pack is any bigger, but according to Mitsubishi this model incorporates some solar panels to help extend the range. If it became reality, which would you pick: the standard i MiEV or the Sport model?
Source: ABG
Popularity: 4% [?]