Note: This post is not an April Fools joke
For a while now, Tesla has been all the rage in the green automotive community. Not only is the car sexy and fast, but "green" and "the cure to all our woes." With the long awaited release of the Tesla Model S, all sorts of expectations for a quasi-affordable, electric family car came to a head.
If you read the title, I'm sure you can tell I'm disappointed. If you wonder why I haven't caught Tesla Fever like everyone else, just give the following point some consideration.
Tesla's Hyped Up Track Record
The Roadster is just a Lotus: Just look at the above picture. Beautiful car, right? Well, Tesla didn't design it, Lotus did. However, whenever you see that car from now on, you will be thinking Tesla and not Lotus. Lotus designed a sexy, comparatively fuel-efficient, and relatively inexpensive sports car long before Tesla came along to claim the styling for itself. Sure, the Model S (below) may look good too, but it's hardly visionary.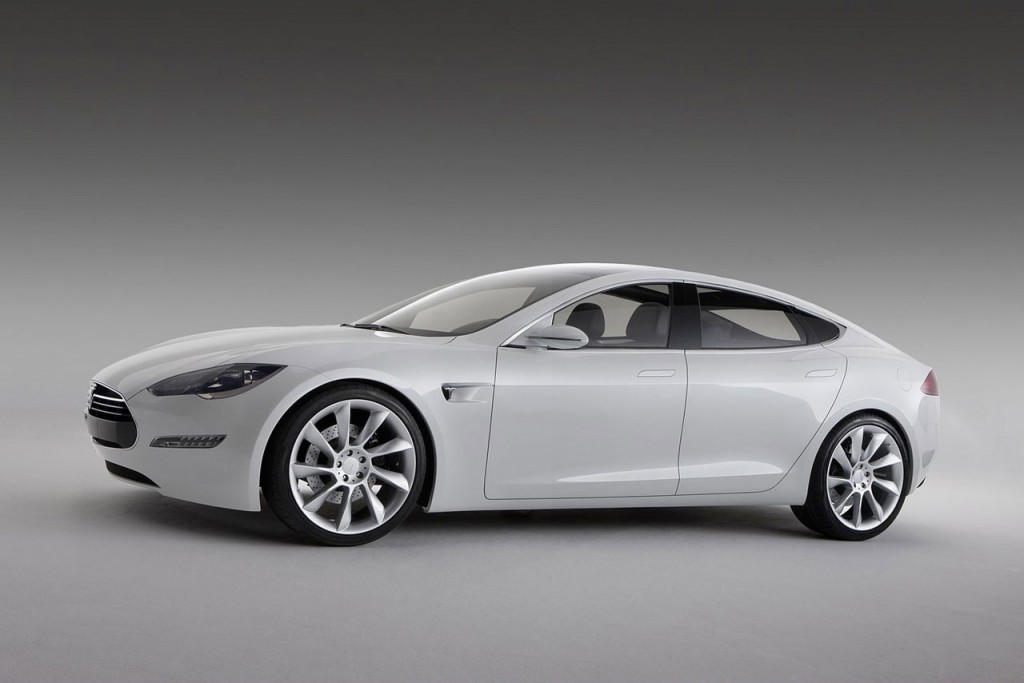 Tesla's Rocky Track Record: First they couldn't get the transmission right. It took so long that they started shipping out cars without the promised transmission, hoping to swap them for upgraded versions later. Then the company laid out grand plans for new manufacturing facilities and jobs, only to roll them back later when they couldn't come up with the money. So far, the only tangible thing the company has done is stick an electric plant in 250 cars, as many as had been ordered as this time two years ago. The release of the new Model S is far in the future, and little more than a pile of promises floated on the hopes of receiving $500 million of funding from an outside source.
The Roadster is a sports car: The cornerstone of any honest environmental movement is that conservation is necessary. We may be increasing the percentage of wind power in the grid, but globally power use is ballooning. Continuing to hype the dangerously fast, unnecessarily expensive, and wasteful cars in the world, whatever they are powered by, will not cut to the great issue of actually saving energy. At most, Tesla makes cars for millionaire yuppies to drive around, wasting twice as much energy as a more sensible electric car. Besides, do you really need another two fridges running in your garage?
The Tesla Model S is disappointing: Maybe I am asking too much. It seats seven, after all! As long as you pop the hatch and shove the kids in back like a couple of golf bags. Not to mention your 50″ TV and mountain bike. The thing sounds like a land boat, or perhaps an electrified tank. Let's not forget that it will handily beat most of the cars in a Gran Turismo game and capitalize on federal rebates. This car has it all. It can even talk to your iPhone! But what is it? A luxury car. They quote a price of $50,000, after a rebate that will likely disappear before many people even have a chance to buy an electric car. Just like the Roadster, this is not a car for the mass market.
Fleecing the federal government: Ever heard people complain about the home business owner that buys an Escalade and writes it off on their taxes as heavy duty work vehicle, claiming big bucks from the government? Seems similar to the rich car collector buying a Tesla and collecting $7,500 cash back on their luxury car. Usually such an expensive, flashy car would have higher taxes, not lower.
Tesla's deceptive advertising: "

With a 300-mile range and 45-minute QuickCharge, the $49,900 Model S."

The Model S has consistently been advertised as a $50,000 electric car that will do 0-60 in 5.5 seconds and get 300 miles per charge. However, that price is after tax rebates, and will not be the price for the model getting 300 miles per charge (and perhaps the 5.5 figure is only for a sports version, we don't know). Tesla claims that you can drive cross country while stopping to charge the batteries. According to the company this only takes 45 minutes. However, that is with the (expensive) 440 volt plugs, which you won't be able to find anywhere you don't have it specifically installed. This time figure is also likely for the smallest battery pack size. Do you even want to stop every 2 hours for 1 hour to charge your electric car? I'm not bashing electrics, but Tesla shouldn't pretend the car is what it's not.
Tesla is not zero emissions: "Zero Emissions Equals Zero Guilt" Tesla wants you to believe that their car uses no energy and has no environmental impact. This is a lie. Not only should you feel guilty for wasting over $100,000 on a car (like the Roaster), but doing so shouldn't absolve you of any responsibility to the environment.
Who's in charge?: Tesla has gone through 3 CEOs in its short period of time. Now the company has Elon Musk at the helm, a man who not only relentlessly pushes the PR envelope, but tries to trap his employees in an effort to oust leaks. Perhaps I am being pessimistic, but who knows who will be in charge next year or the year after? It's difficult to trust a company that keeps changing direction under new leaders.
My rebuttal to some of the common claims supporting Tesla
Battery prices won't drop: Support is always drummed up for Tesla because of the thought that the company's effort will help drive down the prices of Lithium Ion technology. This may be true in quantity, but I doubt the 250 battery packs in the Roadsters sold so far will do much when compared to major efforts from GM, Mitsubishi, and others that plan to sell EVs in the 10s of thousands in the coming years. The key to driving down costs is quantity, which will never come with expensive sports cars.
Consumer acceptance: People like to think that fast, sporty electric cars will make people like the idea of electric a lot more. This may be true, Tesla has gotten lots of positive press. But how many people have to crash their Roadsters until owners get the same sort of reckless, we-own-the-road-and-you-don't attitude that Hummer drivers are famous for?
What do you think? Do I have a weak case or is anyone else fed up with the tremendous amount of hype surrounding this company?
Popularity: 8% [?]