So some of you may know I go to a lot of auctions and buy a lot of trucks to ship south to make a living. Sometimes I find something that I just have to own, even though I have no idea what to do with it. This is one of those cars. But trust me, if you saw it, you'd understand why. If you are looking for a family sized car, that will last you a long time, be decent on fuel, and needs nothing, this car is amazing. I paid more for it than I did my 1st gen Insights. And it's a Camry, with an automatic in it. But it's that nice. 1 owner, traded in at a Mercedes dealership. Has brand new Michelins, and a full tank of gas. Think about that, the people actually filled the tank before they traded it in, they were that OCD about this car.
133k KMs, so that's 82k miles. 2.2L, auto, full load with power seats and moon roof, but no leather. Which is actually good as Toyota leather doesn't last nearly as well as their cloth IMO. This car needs the bumpers painted. That is it. Really. It's dead straight, no rust, runs and drives like new, no squeaks, rattles, etc. Even the clear coat on the alloys is like new, most cars this age it starts to turn milky or bubble up. If you are within driving distance of Vancouver and are looking for a nice family car, it's worth a look. All proceeds from this sale will go to saving more eco cars when I find them ha ha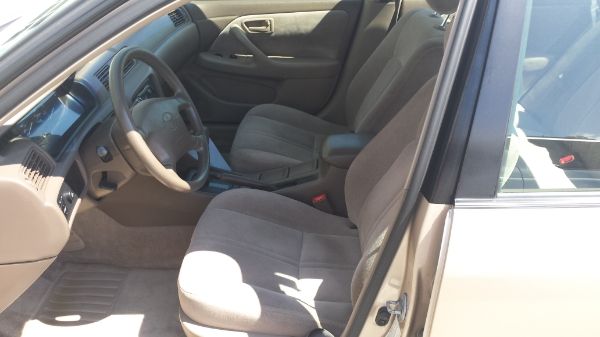 PS you know you are getting old when you get this excited about scoring a Camry ha ha.