I don't know how this slipped by me, but I just today came across this car. It's been posted about exactly once here, by kachi22 in the Interesting Aerodynamic Cars thread, but I found some more pictures of it.
Apparently, Lucid tested this car at 217 mph a year ago, and then a few months later got to 235 mph. They haven't brought a production Air to market yet, but have shown one several times, and we can note the differences between that and this Alpha Speed.
No mirrors:
Solid wheels:
And a tail extension:
(Overhead view):
I notice it also has front dive planes, but I think those are probably for stability (reduction of front lift).
It looks like the front bumper cover might have been reshaped in the area where the (production. Someday?) Air has DRLs: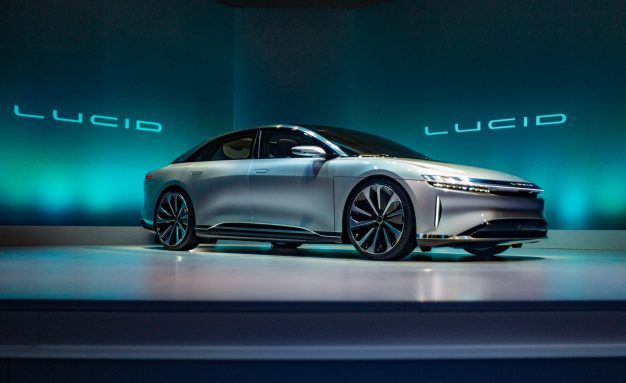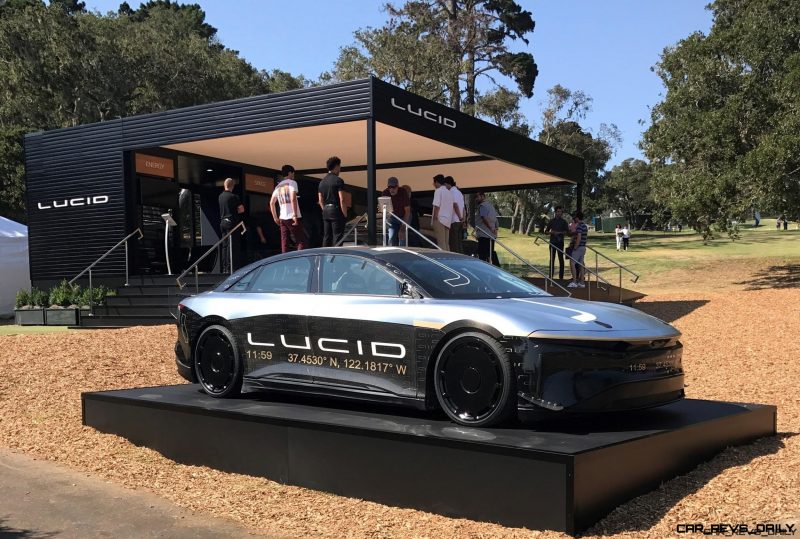 The Air has an air suspension, and I can't find if any modifications were made to that for these tests. I also can't find a quoted drag coefficient for the stock Air or Alpha Speed.