$350 - D15z1 has 155k miles on it and the following maintenance done before I ended up scrapping the car:
- refreshed head
- new oil pan gasket
- new rear main seal
- new tstat
- new timing belt, water pump
- new alternator
- adjusted valves
- new spark plugs, wires, cap and rotor
- new distributor
Engine wiring harness included, ecu included, tgv control solenoid included.
$200 - Vx Rims for sale with sumitomo tires
all tires have okay tread left, one tires has a slow leak and needs filled every few days. Paint is chipping but here is a pic of the worst one: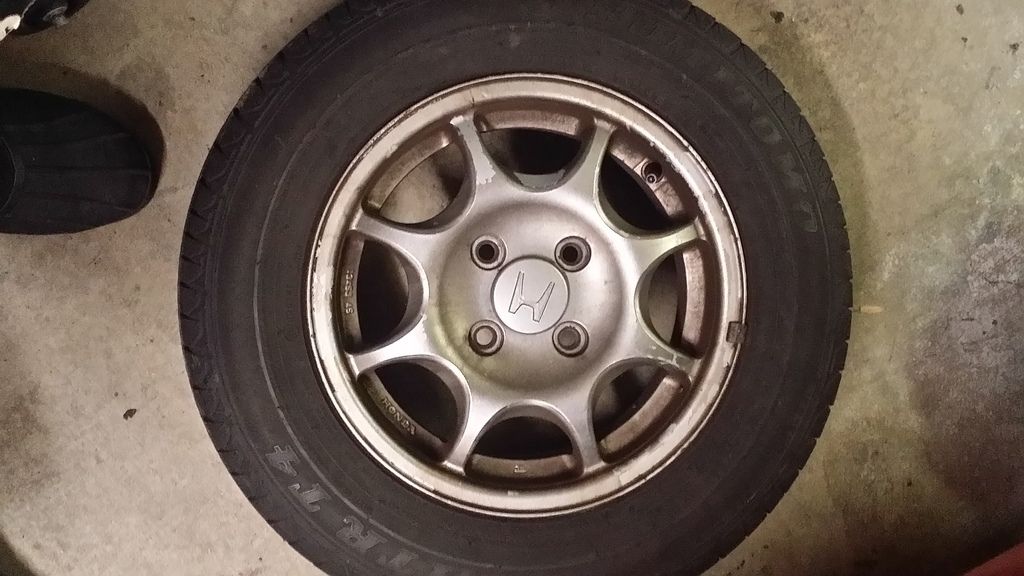 I also have a spare d15z1 longblock that i pulled with low compression in one of the cylinders...so if you need parts or would be interested in the spare, please let me know!!!
I parted two vxs, one I was going to try to repair the rust (too far gone for me) and the other was in an accident (that the previous owner failed to tell me about) so I just pulled all the good stuff and it's sitting in my garage. If you need EG Hatch or VX parts, I probably have it!
pick up Owings, Md 20736
B series turbo, EG Hatch and Stock D-series
Thanks for your time!!!