I thought Forest Green was a Porsche color. I had a Forest Green Superbeetle. I repainted the wheels in Licht Grau (no picture). On the beige Superbeetle the chrome wheels were too blingy, so I two-toned them with white Plastidip: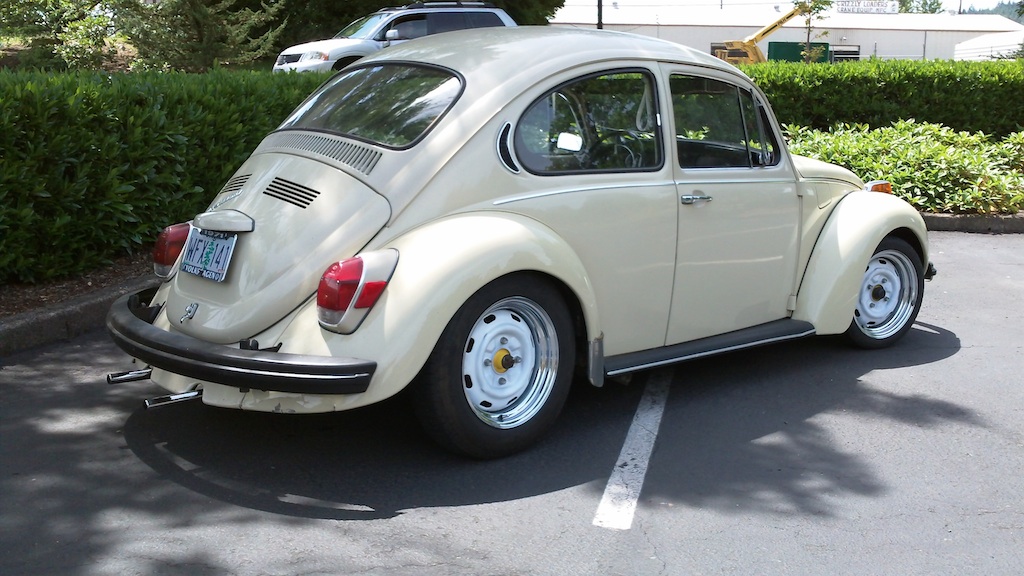 The rims that weren't Plastidipped aren't so blingy anymore.
I'd consider black Plastidip to be a foundation for the pearl overcoats, like Bluminum.