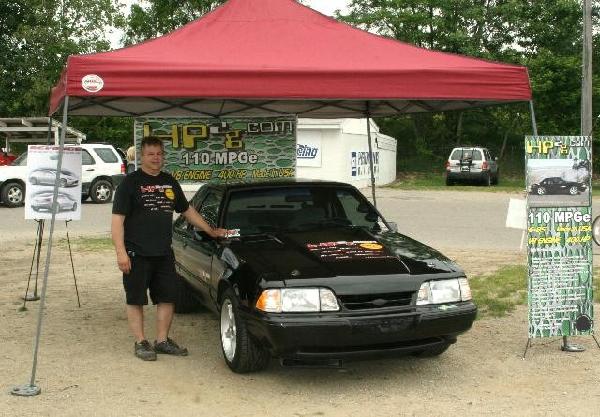 Though they would have us believe otherwise, in truth the team has been kicked out for failing to completely fill out the registration. The HP2G team is claiming that they left in the latest phases in order to bring their technology to the public in a time of need.
However, that doesn't jive with the official report from the X-Prize foundation. Nor does it make sense that they would wait all these years to be discredited in the public sphere before rushing to make things public.
Here is the official word from the X-Prize Foundation:
HP2g put out a release last night claiming withdrawal from the Progressive Insurance Automotive X PRIZE as well as making some unsubstantiated allegations. I'd like an opportunity to set the record straight:

As you recall, HP2g was one of over 120 teams that entered the Progressive Insurance Automotive X PRIZE non-binding Letter of Intent program. While Mr. Pelmear states in his release that HP2G voluntarily withdrew from the competition, HP2g actually did not complete the full Registration Application prior to the deadline and was therefore rejected as a Registered Team.
Hopefully this will end some of the chatter around the car, which has nothing but the false claim of 110+ MPG, which is arrived at if you only count the gasoline portion of E85 and not all the ethanol that the car burns.
Popularity: 4% [?]