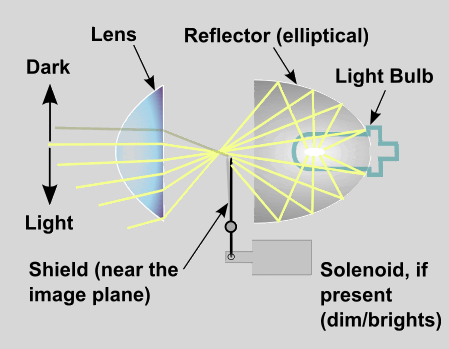 This a an accurate diagram of a PROJECTOR headlamp.
The bowl or chromed refector is computer-designed to throw the light to a defined spot.
The lens is opictally ground to magifiy and project the light straight out.
A hid projector always has a shield/cutoff to keep from blinding oncoming trafic
A Halogen or reflector headlamp is similar. Also, most halogen bulbs have a blacked out cap on the bulb or there is a cap built into the lamp.