UPDATE 12/09/2013
I got the truck ready for winter by repairing the front chin spoiler.
I actually kept the old one in place, reusing the tube like top structure of the lawn edging as the screw in point for attaching the 7" conveyor belt material.
It was a very simple installation, except for the costs for upgrading materials, $80 at Tractor supply for 7" x 15-feet of conveyor belt, lots of extra left over , which I'm sure I will use in a project one day.
S10 4x4 Pick Up Photos by kach22i | Photobucket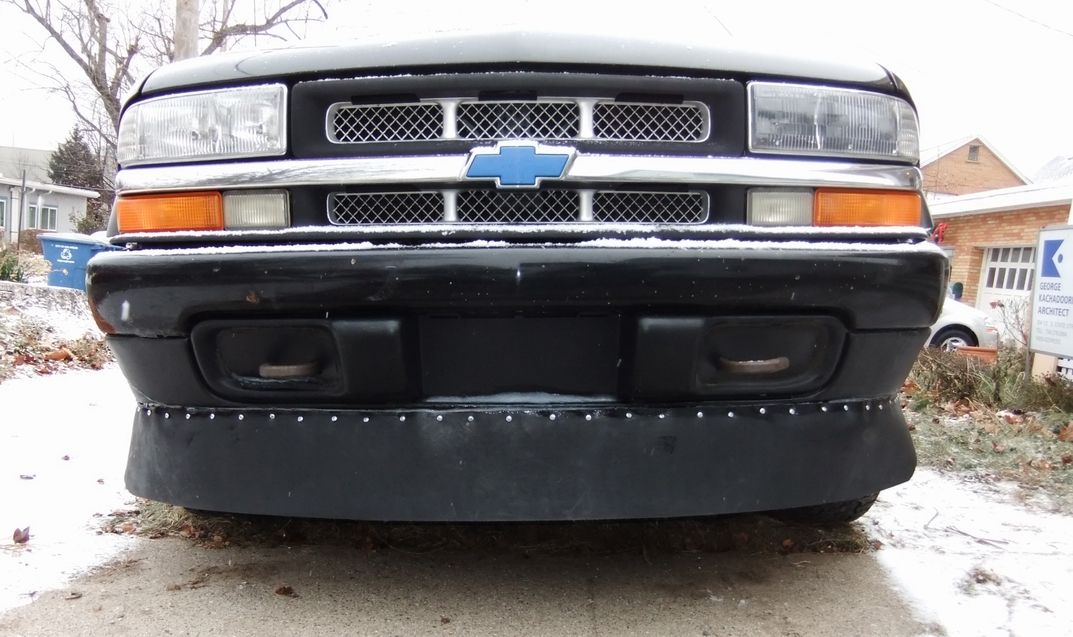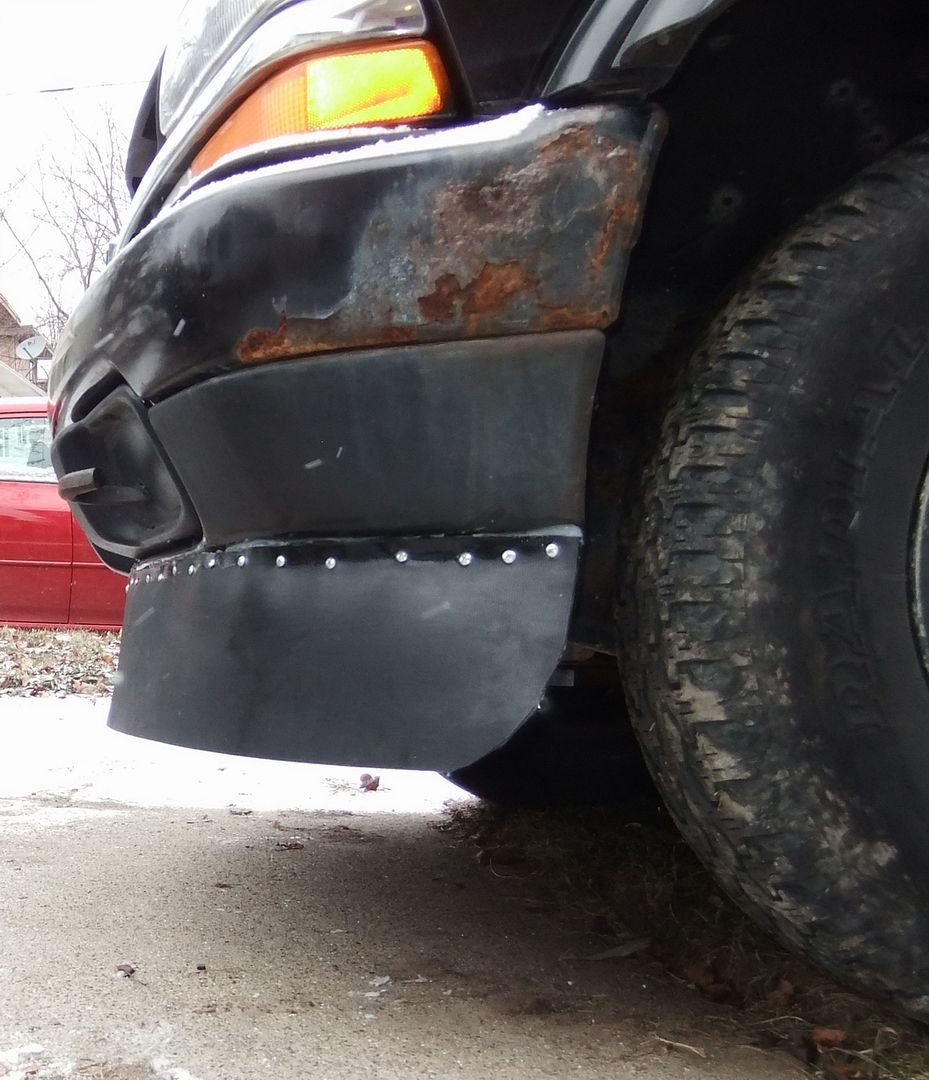 I silicone sealed up some joints, not sure if the stuff is ever going to dry, may have frozen while in storage in my basement. I'll just power wash it off if it does not cure.
I did a 80 mph test, the front spoiler concaved on me at the middle, needed additional support.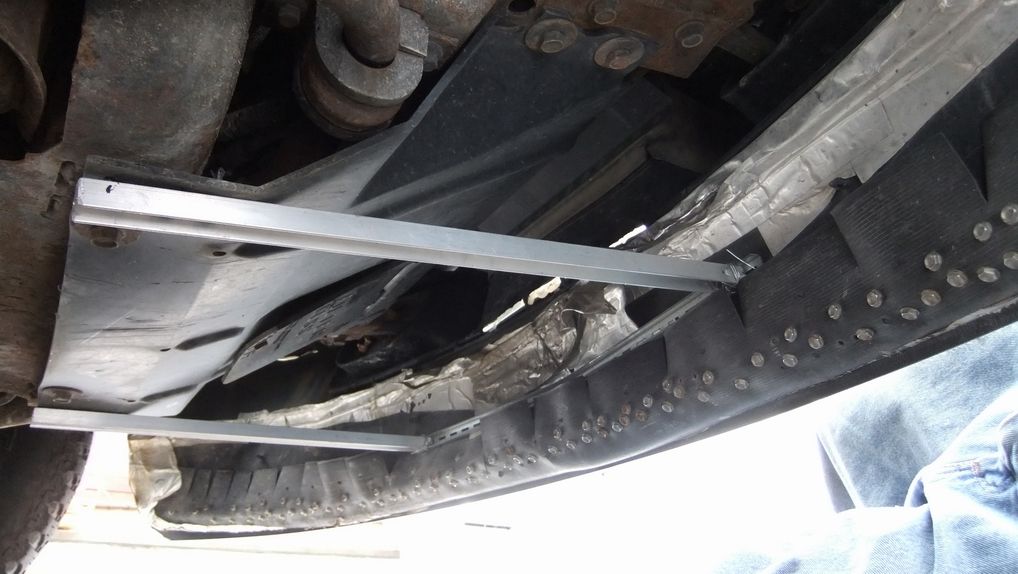 I attached aluminum channels to the ABS rock guard, and notched the channels with a grinder, and then bent into an arch and attached with bailing wire a steel wall standard (shelving type) to form the bow reinforcement.
Ready for winter.......................
Rock steady at 70 mph, it feels more like 55 mph. And 80 mph feels like 65 mph going by seat of the pants resistance feeling.
Peaked for a moment at 90 mph while passing a semi, felt like it was meant to cruise at that speed all day long. No more chin spoiler deflection at highway speeds, a beautiful thing.
My lawn edging is still on, just using the top bead for attachment, leaving the rest there as back up. The lawn edging is all cut and sliced up from the abuses of city parking. It's a tough world out there, be careful.
More on the background story here:
Chin Spolier - fast/easy/cheap/effective - Pelican Parts Technical BBS