Hey all -
If you're looking to get some ecomodder.com stickers to show off your ecomodding skills, this is your thread. Stickers will be $5 each (including postage) or will come free with
forum membership
.
Here's what they look like: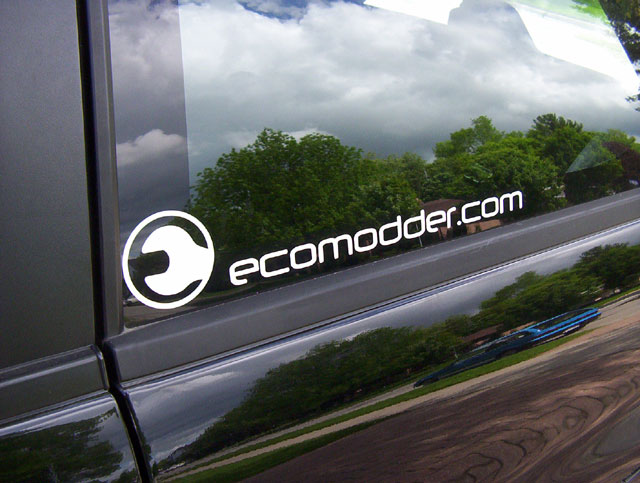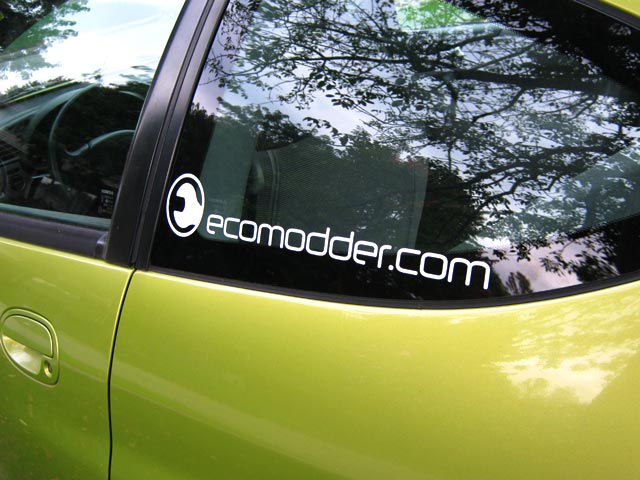 (FYI, the lettering "ecomodder.com" is about 12 inches, and the logo is about 2.5 in diameter.)
To get your sticker(s) paypal
sales@ecomodder.com
with your address and the amount you want. I will do my best to send them out within a day or two, but do send me a private message when you send payment so that I know you've bought them (paypal can be slow with email updates sometimes).
Thanks everyone, I will update this thread in bold at the bottom with current information whenever there is news.
Benjamin
---
NOTE for anyone receiving a decal from the batch ordered after September, 2011:

Before peeling off the backing, make sure to press/rub firmly on the lettering through the transfer tape (on the "front" side).
The vinyl letters sometimes want to remain stuck to the backing when you peel it, so you need to be very careful. (Or else you might leave letters behind, or tear something.)
---
PS
-
we've got t-shirts too
, if you're interested.