I haven't seen Randy's car yet. Lisa just got hers, and she lives less than a mile from me. She's doing a "press conference" on Friday on her car, do I'll be there.
It's funny that Randy has a Leaf and a Prius, and they are the identical red color.
He also has a dedicated electric meter on his wall charger, which was a good enough idea that I asked where he got his and then I ran out and got one too. (Been busy, don't have it installed yet....)
The Leaf drives great. One of my favorite things about it is the variable electric power steering. It gives you different levels of power to the steering, depending on your speed and other factors. The result is that it just "feels right". It's great.
The trunk is a little wierd. When I test-drove the Leaf, it was an earlier version, and I asked about how the back seat folded. It wasn't quite right at the time. So, now, when I actually saw a real Leaf, that was one of the first things I checked. Also, Lisa's Leaf has a "trunk organizer" in the bottom of the hatch area. Keeps your groceries from rolling around.
I also really like the interior. It's just very clean, modern, and comfortable.
Here's a photo of my power meter (not installed yet) it's the same as Randy's.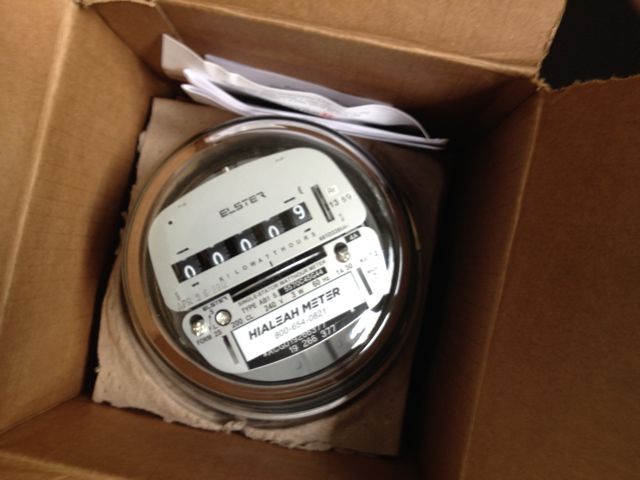 Here's a photo of Lisa's Leaf. It's SOOOO shiney and new. You can see my EV cycle in the background.