Today's the big day - December 3.
Hard to believe it's been three years... and that we made it out of the Terrible Twos relatively unscathed.
(Though, with some recent threads verging on tantrums, you wouldn't know it.
)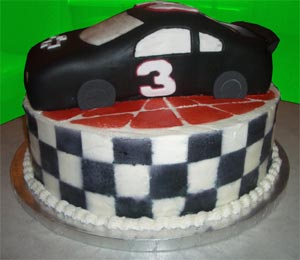 (Note: not actually EcoModder's birthday cake. No cake was made this year, unlike last year's custom, special, tasty birthday cake. WARNING: DO NOT attempt to skip cake with an actual 3 year old.)


Birthday Party Prizes
We're celebrating by giving away a few prizes...
ScanGauge II: thanks to Linear Logic for offering to sponsor our birthday party by giving away a ScanGauge II. It will be awarded at random to one member* who posts in the forum (in any thread) between 12:01 AM EST today (Dec. 3) and 11:59 PM EST 1 week from today (Dec. 10).
EcoModder decals: two additional randomly chosen members who post in the forum in the same time period will receive complimentary decals in their party bags.
* ... only members who joined on or before Dec 2, 2010 can win.
So, Happy Birthday to us! And seriously, thanks to everyone -- moderators and members alike -- who make EcoModder worth celebrating.
UPDATE - contest results...
1743 posts
were made in the contest period, with the post ID range of 207225 to 208968. (If you want to know what your personal odds were: divide 1743 by the number of posts you made. Your odds were one in whatever number you come up with.)
We used the True Random Number Generator at
RANDOM.ORG - True Random Number Service
to choose three post ID's from that range. It spat out the following:
You three: please send me a PM with your snail mail details to claim your prizes.
Congratulations & thanks to everyone for taking part, especially Linear Logic for providing the first prize!