My brother gave me these to dispose of after he sold his civic hatchback. That was about 2 years ago and I just "refound" them.
Hopefully someone around here could use these.
Chilton: Honda civic/crx/del sol, 1984-95 Repair Manual, #30200
Honda Tuning magazine: Aug/Sept 2002 issue
Honda Performance Handbook by Glenn Marston
All 3 are in very good condition, with very slight wear. Both spines solid, not broken.
I'm
asking
$10.00 plus actual shipping charges. I work for FEDEX so my employee discount will help save you money and you'll be able to track them.
Respond here or PM me if you have any questions.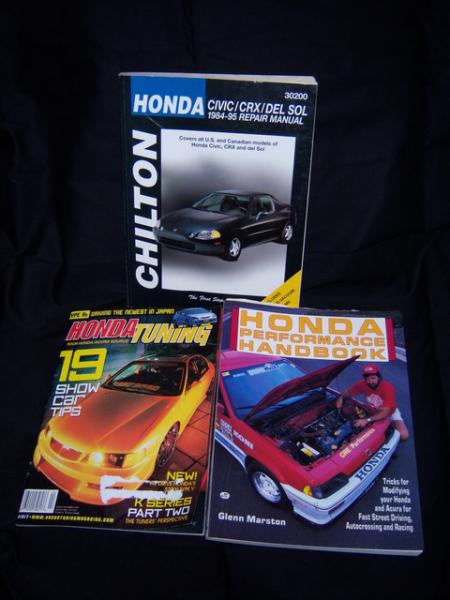 http://ecomodder.com/forum/member-lu...books-sale.jpg