I'm very happy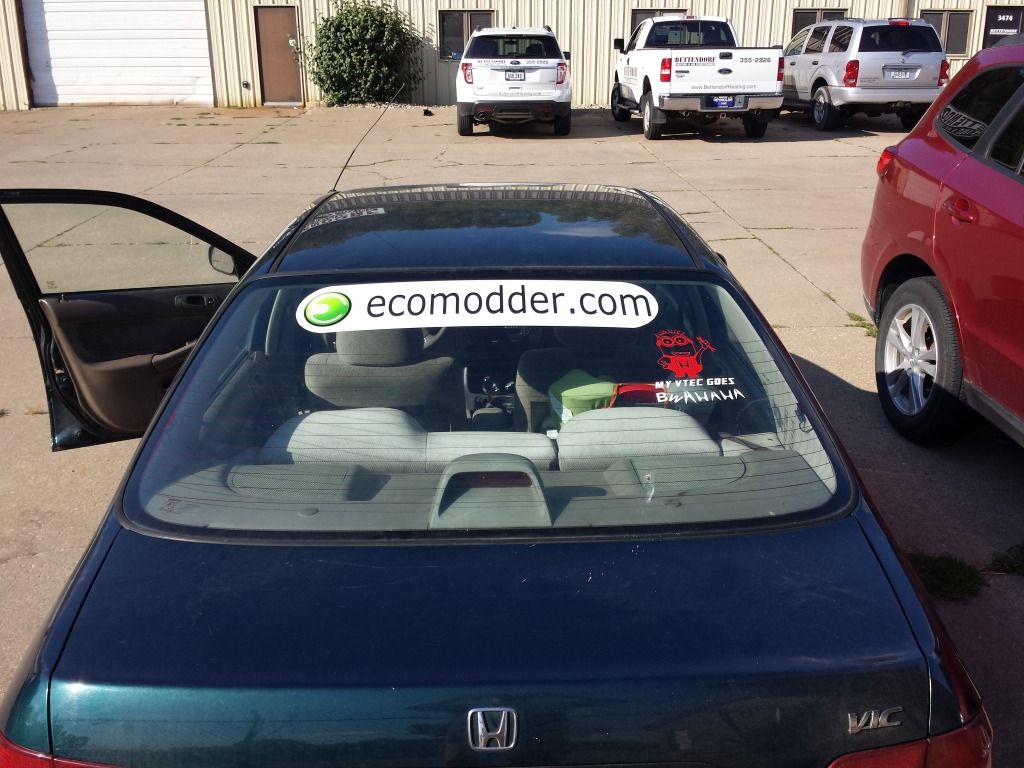 got it done here:
Yard Signs, Signs, Custom Signs Online | BuildASign
about $22 for 5 decals 6" x 30" shipped
I trimmed the edges to make it look like the thing under our posts.
aaand I was clicking around with baltothewolf about another idea here:
http://ecomodder.com/forum/showthrea...nda-29998.html
also got the decals with my donation and my blue star! all set! just put my "free" decal on the MECHITA tonight! I'll have to add that to the collection here soon! thanks!
(special thanks to darin - metrompg - so cool to get a hand written envelope from an online outfit. RESPECT!)
thanks again,
Victor.