Hello -
Last year I swapped out the bicycle mirror for a motorcycle mirror. For a while I was commuting in the pre-dawn hours and the bicycle mirror wasn't very good for driving in the darkness. When I stopped commuting I kept the motorcycle mirror. The motorcycle mirror is from a Suzuki GSXR 1100 circa 1986-1988.
It's about 2-3 times bigger than the bicycle mirror, but 1/2 the size of the OEM driver's side mirror, so it's a compromise :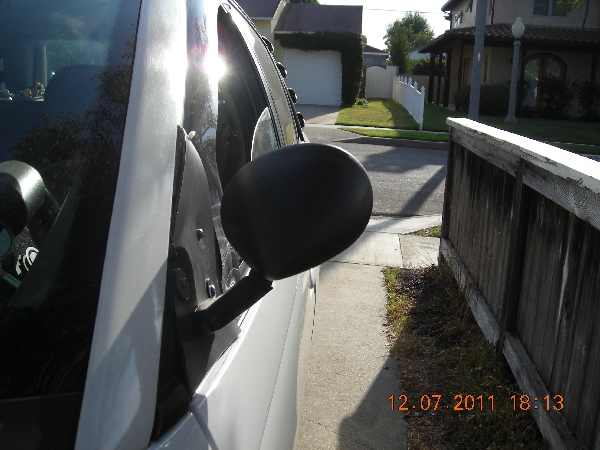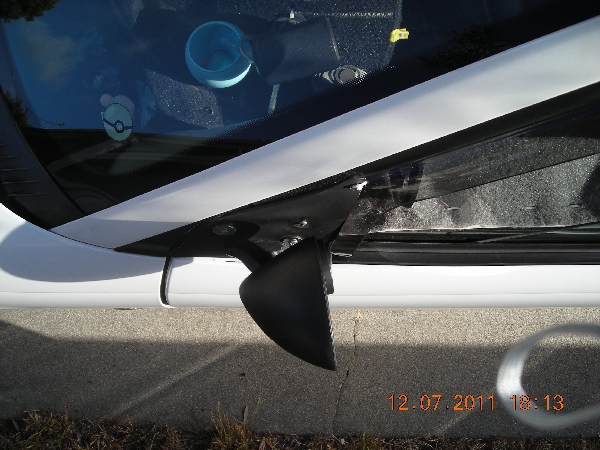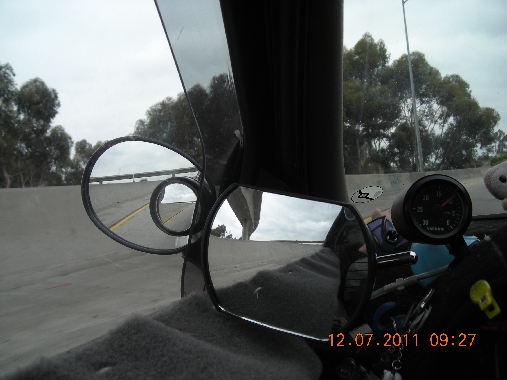 Here is a comparison (but the angles are wrong) :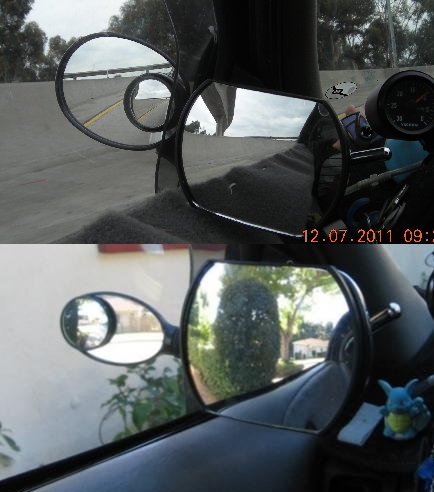 The good parts :
1 - Better visibility
2 - It doesn't wiggle in the wind
3 - I like it's aesthetics.
4 - Probably more cop friendly in terms if size. What I have noticed is that cops will try to case me in my blind spot (that no longer exists). In little time they see all my extra internal mirrors and leave me alone.
The bad parts :
1 - It's bigger.
2 - Range of adjustment not ideal for a car. It's meant for a motorcycle.
CarloSW2