Car MPG Efficiency Modifications Main
From EcoModder Forum Wiki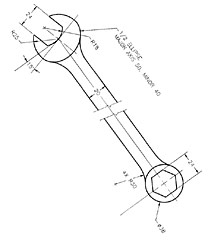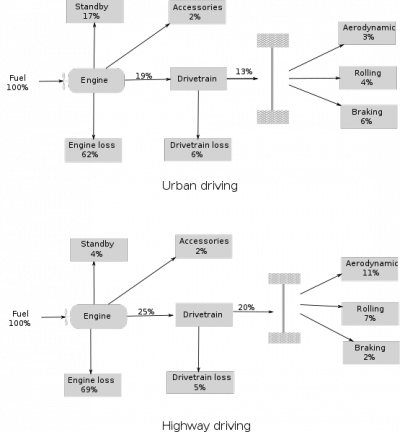 You will find a list of more than 65 car modifications that you can do to improve your car efficiency and increase MPG. This is the main wiki page for the list and links to details about how to perform a modification and the efficiency improvement expected.

Visitors to this site that want to get better fuel efficiency should find many ways to decrease their fuel usage with independantly tested improvement results, tested by ecomodder users. Visitors that are interested in these modifications or have other ideas may find the ecomodder forums worthwhile as most of the data in this wiki has been generated by the forum users.


All ecomodder users are encouraged to modify the pages contained in these links with their own experiences, users must sign in to modify pages. For all mods please only list scientifically backed information and please provide supporting references with links. Efficiency improvement results should only be based on back to back tests under the same conditions. If there is no proven tested efficiency improvement listed ecomodders are welcome to estimate an efficiency improvement however please state that it is an estimate.


Any theoretical and untested mods please only include in the unproven mod section below.


For any significant changes or suggestions to this page, please discuss here: Main Mod Page Forum Discussion Link

Drivers can also perform efficient driving techniques for free efficiency gains. See the wiki for a comprehensive list: Efficient Driving Techniques Wiki
See also the EcoModding Projects Pages on the wiki : EcoModding Projects
Proven or unproven theoretically effective mods
Proven modifications which have been tried and tested will have efficiency numbers associated with the modification in the table

Instrumentation
Aerodynamic mods
Aerodynamic Mods - Deletions
Aerodynamic Mods - Fabrication
Drivetrain Mods
Drivetrain Mods - Engine Mechanical
Drivetrain Mods - Engine Accessory
Drivetrain Mods - Transmission/Differential
Electrical mods
Modification
Efficiency Improvement
Average Cost
Time Effort
More Info Required
Bigger battery
Install a larger battery for alternator delete or long EOC with lights on
up to $400
0.3 to 4 hours
User experience info required
L.E.D conversion
done in addition to an alt delete or in addition to solar assist or to free up power if you added other electrical loads, save battery power during lights on EOC
$2 to $243 per bulb
2-6 hours
User experience info required
Solar 12v assist
Removing electrical load from alt. is good for up to +5%
or .1mpg per 100w replaced on large SUV vehicles
up to $3 per watt
2-10 hours
User experience info required
Wheel & Tire Mods
Other Mods
Motorcycle Mods
| Modification | Efficiency Improvement | Average Cost | Time Effort | More Info Required |
| --- | --- | --- | --- | --- |
| Aero fairings | | | | More Info Required |
| Sprocket swap | | | | More Info Required |
New Suggested Mods (Ideas or attempts)
These mods should be moved to the correct section after being well documented.
Modification
Efficiency Improvement
Average Cost
Time Effort
More Info Required
Reduced electrical loads
0.55% for 50W
Theoretical calculation
More Efficiency Numbers Required
Dis-proven Mods (Hoax Products and non-working mods)
| Modification | Alternative names | Average $$$ wasted | Time Effort wasted | More Info Required |
| --- | --- | --- | --- | --- |
| Fuel Magnets | | | | More Efficiency Numbers Required |
| HHO | brown's gas | few hundred to well over $1,000 | | More Efficiency Numbers Required |
| Liberator fuel saver | | $39.95 | | More Efficiency Numbers Required |
| Tornado Intake Insert | | | | More Efficiency Numbers Required |
| Nitrogen tire inflation | | $0 to $50 | Tire servicing | More Efficiency Numbers Required |
Template